.

Time is so precious-do not waste it, living for thyself alone. Live for others..
.
The sun never sets on Dad's Tomato Garden Journal..
.
Note: Both of our Cams are looking at the Garden, two different views. Watch them grow. Link in the side panel. DAD
.
It's Not Too Late- Tomato Plants and more...To view this ...
Click Here

..

"As we grow up, we learn that even the one person that wasn't supposed to ever let you down probably will.
.
You will have your heart broken probably more than once and it's harder every time.
.
You'll break hearts too, so remember how it felt when yours was broken.
.
You'll fight with your best friend.
.
You'll blame a new love for things an old one did.
.
You'll cry because time is passing too fast, and you'll eventually lose someone you love.
.
So take too many pictures, laugh too much, and love like you've never been hurt because every
sixty seconds you spend upset is a minute of happiness you'll never get back.
.
Don't be afraid that your life will end, be afraid that it will never begin
. "
Author Unknown

.
Here below is a link that will explain a lot about what went on yesterday with the eagles, read this if you possibly can. I looked at them Thursday p.m. and they did look happy. Dad.
.
http://www.dgif.virginia.gov/eaglecam/
.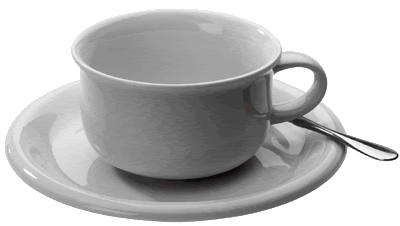 Do you smell that good Starbucks coffee, I wish that you could it would make you want to get out of that bed and enjoy a cup of it with me. And I have the tea almost ready, I hope that you will have an early

smile

this morning.
.
.You will find some helpful information when you click the link below. Be sure and look, it could save you a lot of trouble and worry. Keep it handy you might need it sooner than you think, The telephone numbers given are worth saving.
http://dadstomatonews.blogspot.com/
.
Posted on 21 May 2009 by tomatocasual.com
.

Recipe: Tomato, Basil and Mozzarella Panini
Tags:
Add new tag
,
panini
,
recipe
.
By Vanessa Richins
..
When I was attending community college, my favorite class was Italian Cooking.
A friend from high school happened to sign up for the same class, and we had many adventures together, whether it was a hand mixer that sparked or accidentally using up all of the good Parmesan.
Since then I've been fond of trying as many different Italian foods as possible. The day that a little Italian deli opened near my house. I've spent as much as $26/pound for a good imported Italian cheese.
The inspiration for this sandwich comes from my local airport, of all places. While I was waiting for a plane, I decided to grab a sandwich at Granato's. The result was simple but delicious.
Ingredients:
1 small ciabatta (an Italian bread often used to make sandwiches)
1 tomato (homegrown beefsteak is best)
.

Read the rest of this entry »
.
Related Posts
.

Recipe: Caprese Salad
Recipe: Parmigiana di Melanzane
Recipe: Absolutely Delicious Tomato-Bread Salad
,

Email This Post
.
The weather is a very important subject for me these days. And it could not have pleased me any better than it has. This Friday morning at 3 A.M. the tempeature was 64 with a high of 82 expected. And listen too this plenty of

Sun Shine

. Watch them maters grow.
.
And now a little about the tomatoes, as you know Cam 1 & 2 are bothing looking at the garden from different sides, So you can get a better view. And remember that these plants were set out on April the 24, just about one month ago. You will begin to see a lot mors growth from here on in to tomato eating time.

Smile

.

'I have checked all three Cams and for the moment they are working fine, I hope that will be true for the day. Remember the side panel for all the links.
.
When it gets day light here in The Tenness Valley I think that we should slip up to the

Eagle Web Cam

and see what is going on. It is begining to get very interesting. I got to see them a lot yesterday and I hope that you can see them today.
.
A Tomato Farmer's Journey: Moving the Tomato Farm

.
Be very sure that you look at this link above, It is so interesting and helpful.

Thanks to Reggie

at TomatoCasual for sending us all this good stuff, DAD.
.
Here is my thought for this day.
.
"Live simply.Love generously.Care deeply.Speak kindly."
..
. I do not know who said this but it is real good advice. DAD.
.

I had a little more to say but I am ashamed of myself already for being so long, you are busy and don't have time for such long blogs. I will try to be shorter tomorrow.
.
I hope that you will not lock me out in the morning, I do want to come back for a little visit with you. I am going to be busy outside today. That is all. Except be sure and

smile.
.
BYE BYE DAD
white6416r@aol.com
.
865-850-6763
.

© 2009 Dad's Tomato Garden Journal all rights reserved