Good Morning.
.
Time is so precious-do not waste it, living for thyself alone. Live for others.
.

The sun never sets on Dad's Tomato
Garden Journal.
.
Note: Both of our Cams are looking at the Garden, two different views. Watch them grow. Link in the side panel. DAD
..

"Oh how America loves the tomato. The aroma of the vine, sweetness of the flesh, and juicy acidity spur between 25 and 40 million of us to grow tomatoes in gardens, containers, and window boxes each year. There are few greater pleasures than a just-picked ripe, red tomato still warm from the summer sun, or a basket of juicy heirloom tomatoes from your farmers' market.More than any other fruit or vegetable, the tomato has changed the face of modern cuisine. Whether you toss chopped tomatoes into a beef stew, slide a few slices into a BLT, or layer them with their soul mate, basil, tomatoes have become

ubiquitous.

But even the reddest, plumpest specimens can disappoint when it comes to flavor and juiciness. Finding the best choice, knowing its flavor secrets, and understanding the best way to preserve that flavor will deepen your enthusiasm for one of summer's great tastes.How do you pick a good tomato? Not by looks. Some of the best-tasting tomatoes happen to be some of the homeliest. And picture-perfect tomatoes can be flavorless. Picking a good tomato starts at home, or in your neighborhood."

Home-grown tomatoes can't be beat. DAD

.

I do not know the Author of this above, but Thanks to someone.
.
This link below will take you to a poem that John M. sent me, it is a little long for the blog, so I used this way to let you view it. It is worth your time to read it. Here it is,
Dad's Views and Tomato News
,,,
'

.
I am not late with this coffee today, it is ready hot, strong and waiting on you. I like it strong and I always use just a little half and half cream with it. And this today is Starbucks, a gift from one of my friends. And for my many friends that like tea you are never forgotten. Dad.
.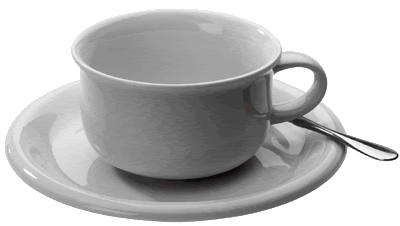 ..
This link
It Ain't Easy

Bein

' Green
is of course from my great

grandaughter

Mandy. It is

helpful

and also very interesting. Take a little time and look it over.
.
We need to talk a little about the weather right here. It has been almost perfect for me, and it is looking good for several days ahead. This morning at 3:00 a.m. the

temperature

was

60

and we have a

82

for the day, and plenty of that beautiful sun. Come on there you Tomatoes it time now for you to do your part, I am in a hurry for a

good

tomato sandwich.
.
I don't think that we should go up to

Eagle Web Cam

very early this morning. We need to let them get a little rest. They had a rough day yesterday, it tired me out just watching them. I hope that what was being done was

successful

. It was interesting to watch, it did seem to me to be a very dangerous job. Thanks to all of you that had a part in the job. DAD.
.
Posted on 15 May 2009 by

tomatocasual

.com
.

Traveling Abroad? Learn How to Say Tomato!
Tags:
languages
,
translated
.
By Vanessa

Richins
.
Someday soon I dream of traveling around the world.
I am fascinated by other cultures, especially the foods and languages.
In fact, I have a dream of being able to read and write in 11 different languages. So far I know English, Spanish at an intermediate level, and a bit in a few other languages.
As I was idly thinking tonight, I realized that I only knew how to say tomato in 2 different languages - English and Spanish. How would I ever survive in another country if I

didn

't know how to ask for my favorite vegetable?
I hopped on over to Google to use their translator. It

features 42 languages. When I typed in "I want to grow a tomato",

I learned that I need to say "

Voglio

crescere

un

pomodoro

." when in Italy.
.
Without further ado, here are their translations for the word "tomato".
Albanian -

domate


Arabic - الطماطم
Bulgarian - домат
Catalan -

tomàquet
.
Read the rest of this entry »
.
Related Posts
.

Learning from the Best
Family Heirlooms – Why ugly is beautiful
.

Email This Post
.
Weather permitting we are going to have another good Tomato crop this year, 2009. Check it out see what has happened so far . This link take you toDad's Tomato Garden 2009 .(Be sure and use the

slideshow)
.
We will be moving the cam # 1 back to show a side view of the tomatoes today, from there you can get a better view of their growth.
.
I just now checked my two cams and the one up to the eagles, and

believe

it or not they are in service. Dad.
.
Here is my thought for today.
" Let nothing be done through strife or vainglory ; but in lowliness of mind let each esteem others better than themselves."
This is from Philippians, chapter 2 and verse 3. It was in our Bible study last night. Many times my self gets in the way and keeps me from doing that. DAD
.
The time has arrived for me to get out of your way, I know that the most of you have to get to a job. I hope that it is a good day , and I feel that it is going to be. Smile and be kind to everyone today and that will help. I hope to be right here in the early morning.
.
BYE BYE DAD.
865-850-6763
© 2009 Dad's Tomato Garden Journal all rights reserved