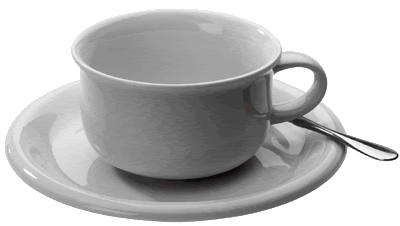 Good Morning.
I used this picture of my coffee cup again this morning, what else could be better on a cold winter morning. I have plenty of Tea and Coffee ready for you, come on in here out of that cold weather and rest a while. Dad.

.
Time is so precious-do not waste it.
.
.BEGIN THE DAY WITH GOD .
.
Don't Drop The Baton
.
.
.

'The sun never sets on Dad's Tomato Garden Journal..
..
How are you this Wednesday morning ? I am still feeling good and getting some good rest at night, And I hope that you are doing the same. It's hard to do a good days work if we don't.
.
We have some warmer weather this morning, here in The Tennessee Valley at 3 A.M. the tempeature is 40 degrees, now don't sound better those teens that we have been having. And we are going to get more good sunshine today.
.
Here is a link that Mary gave me, if you travel a lot this would be helpful. It tells you where you will find wireless service.
.
Click here

: free wi-fi hotspots wifi cafes coffee shops hotels airports RV Parks
.
You will find a lot of help here . If you do not find it here email me at
white6416r@aol.com
DAD..
.
DAD'S TOMATO GARDEN
.
.
I will personally edit it every morning, and keep it up to date .. ..EDITED at 2/25/09. At 3 a.m. by Dad
.
Giant Beefsteak Tomatoes To view this Tomato...
Click
Here
.

This is a Burpee Tomato. DAD.
.
"Oh how America loves the tomato. The aroma of the vine, sweetness of the flesh, and juicy acidity spur between 25 and 40 million of us to grow tomatoes in gardens, containers, and window boxes each year. There are few greater pleasures than a just-picked ripe, red tomato still warm from the summer sun, or a basket of juicy heirloom tomatoes from your farmers' market."That makes me

smile

just to think about it. DAD .
.
It is hard for me to know what to talk about this morning, old age must be catching up with me, so help me out today and look over on the side panel to see what I have missed, I know of one that you will find there, Tennessee Granddaddy and a lot more, look at my new visitor counters, and Dad's outside Cam.
.
Here is my thought for this Wednesday, 2/25/09
.
" It pays to serve Jesus- I speak from my heart ; He'll always be with us if we do our part. There's naught in this wide world can pleasure afford ; There's peace and contment in serving the Lord."
.
I want to give credit to R.L.Allan and Son, Glasgo Scotland for permission to use this one verse of one of our hymns,
.
We appreciate our friends at R.L.Allan. Mary and I have bought bibles and hymn books from them for many years. They are the best. DAD.
..
.
I am going to stop with this, drink another cup of, Green Mountain Coffee, and then plan my day. It's hard to plan a day for a 96 year old man. I do hope that you will get to do that some day youdself. DAD.
.
BYE BYE DAD
white6416r@aol.com
.
865-850-5763
.
© 2009 Dad's Tomato Garden Journal...All Rights Reserved.
.