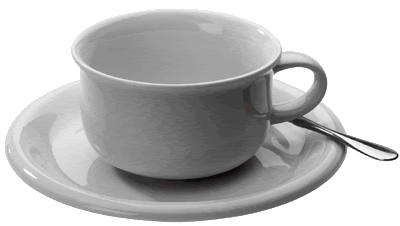 Good Morning.
..
Time is so precious-do not waste it.
.
BEGIN THE DAY WITH GOD .
.
.'The sun never sets on Dad's Tomato Garden Journal.
.
Well we made it through Monday, now let's see what we can do
with Tuesday, I know, we can make a good day out of it, it's up to us. Monday was a sunny day but cool. I think that the high was only 33.
We are starting of this Tuesday with a low of 27, and we do expect plenty of good sunshine, but not very warm. Dad.

.
"Always Remember This: You don't stop laughing because you grow old, You grow old because you stop laughing"

.
Giant Beefsteak Tomatoes To view this Tomato...
Click
Here
.
"Oh how America loves the tomato. The aroma of the vine, sweetness of the flesh, and juicy acidity spur between 25 and 40 million of us to grow tomatoes in gardens, containers, and window boxes each year. There are few greater pleasures than a just-picked ripe, red tomato still warm from the summer sun, or a basket of juicy heirloom tomatoes from your farmers' market."
That makes me

smile

just to think about it. DAD
.
.
There have been a lot of improvements made on this web page, to keep it current, several changes are due to be made today.
..
http://www.burpee.com/home
.
Here above is a good link from Burpee.
.
You will find a lot of help here . If you do not find it here email me at
white6416r@aol.com
DAD.
.

DAD'S TOMATO GARDEN
.
I will personally edit it every morning, and keep it up to date .. ..EDITED at 2/24/09. At 3 a.m. by Dad
.
.
Here is my thought for today, taken from a Father's Book of Wisdom.
.
" I expect to pass through this life but once. If, therefore, there be any kindness I can show, or any good thing I can do to any fellow being, let me do it now, for I shall not pass this way again."
.
By William Penn.
.
and-
" There is no exercise that is better for the heart than to reach down and lift someone up."
.
By John Andrew Holmer.
.
Tomato Casual
------You must see this. Dad.
......
Here is something below that I believe you will like, sent to me by one of my friends.
....

Click here

: It's in the Valleys I Grow

......

Click here

: Newseum Today's Front Pages Map Vie
..
Click on the above and read front pages of News Papers across the country. DAD.
.
.
I am going to make this a little short this morning, it is not feelings just time. I do feel good this morning, I had the best rest that I have had in a long time. And a cup of that new coffee got me going. If you have not had yours yet there is plenty, and Ally I do have tea, but you said the other day that you might try the Coffee, I think that you will like it. Dad.
.
I hope that you have a pleasant day and that you are able to

smile

.
.
I love you all, and remember that

smiles

are the same all around this world and I would like to hear from you.
.
Bye BYE DAD.
white6416r@aol.com.

.
865-850-5763
.

©
2009 Dad's Tomato Garden Journal...All Rights Reserved.
....